"Having spent almost a decade as a graduate student and professor, I was always..."
– Economist Zachary Karabell, on the unstoppable growth of online learning My sentiments exactly
"I think there are certainly many different ways of using Twitter. But I think..."
– Mark Luckie, creative content manager for Twitter, in interview about whether Twitter is getting into the news business (This guy gets conversational journalism)
(In)accuracy in Reporting: The Boston Marathon...
I was literally working on a slide presentation about the qualities of great  journalism when news broke of the Boston Marathon bombings. A key characteristic of journalism, as we all know, is accuracy. As the hours and days passed, I sat and waited for the mistakes to roll out, grabbing screenshots of errors to add to my slides about how not to do journalism I knew I wouldn't have to wait long...
"… Why aren't we engaging the public more directly? I don't..."
– Best quote from Andy Carvin's talk this week at the International Symposium on Online Journalism in Austin
Study: What Really Increases Twitter Followers? →
Not bad advice from the Academy. Twitter users tend to like: * Positive sentiments * Information/data, as opposed to "me" updates * Interactivity — it is the Internet, after all.
AP OKs use of "husband," "wife" for same-sex... →
At last, something Associated Press style mavens and I can agree on.
Teaching students some new punctuation marks … for when they really want to write what they mean. (h/t for the find: Dr. Amy Young, Pacific Lutheran University)
For Journalism →
jimray: Some of the smartest people working in data journalism today are going to teach you their secrets. Journerdalists from NPR, ProPublica, The New York TImes, The AP, The Spokane Spokesman Review, and more will show you how to build a modern news app. Twenty bucks gets you started, a crisp benjamin gets you the whole course. … I can barely make Jell-O much less program. But I am deep...
"I don't get to complain anymore. It's just true. Some of the most delicious time..."
– Jill Abramson (via joepompeo) Hell yes. She nails it.
Exit the Newspaper Ombudsman
The Washington Post's ombudsman (reader advocate) is leaving and likely won't be replaced because of continuing budget cuts. Poynter uses the occasion to explore the difficult and controversial role of such public editors. I first learned about them in journalism school in the late-1980s. I could barely pronounce the word "ombudsman," but I got what the job was supposed to be about: representing...
Some News Orgs' Social Media Policies on Shaky... →
Fascinating, important look at what U.S. employees of all stripes can and cannot say online. I'm guessing this one will take years to hash out, as it should. You know, the First Amendment. (For the record, any cops reporter who publicly wishes for more homicides to keep busy on the beat gets her own special dunce chair.)
Tacoma Named Gayest City in U.S. →
Looking fine, Tacoma.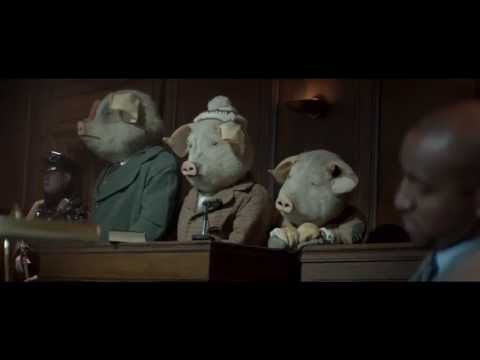 "The single most important thing for an individual to do is to recognize that..."
– Clay Shirky on the Internet as a Distractor and Disruptor - Frog Design - The Atlantic (via infoneer-pulse) Yup … 
NYT Creates New Conversational Story Form on...
Most mainstream journalists will tell you their biggest worry about publishing citizen content of any kind is the unknown — where exactly did it come from, does it show what it claims to show, can its origins be traced, is the citizen source trustworthy? Few things get in the way of journalism-as-a-conversation more than these looming questions. The New York Times is experimenting with a new story...
48 Hours in the Life of Lutes
My teaching partner in a new communication writing course, Dr. Joanne Lisosky, insisted we push students to their limits in the broadcast unit. When she suggested we give them 48 hours to learn how to write a script, shoot video and edit it, I pushed back but eventually gave in. After I watched students in the editing lab this week with smoke damn near coming out of their ears and sweat pouring...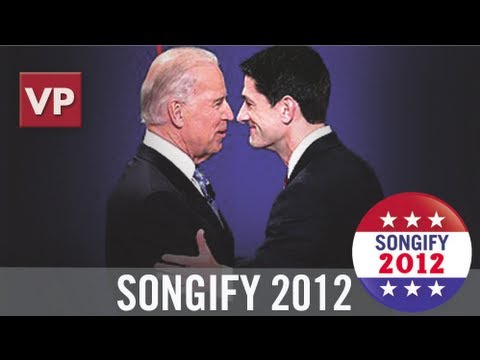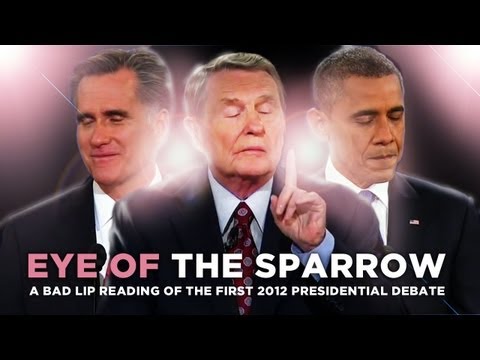 News Orgs Tighten Comments Moderation →
Love that audiences themselves are telling newsrooms to do a better job of moderating comments to improve conversations around news. Doy. 
Diary of a Mad Fact-Checker →
I work on and off as a fact-checker at the most accurate magazine in America. I think so, at least. The checker assigned to this piece may come up with a list of competitors for that title—and in that case I'll say that, having either been fact-checked by or been a fact-checker at most of them, she can count this fact as my own original reporting. My editor will probably agree and, if she pushes...
WSJ rolls out "WorldStream" smartphone videos from... →
Bravo to Wall Street Journal for taking video feeds seriously enough to give them a special stream. But the paper may be missing a huge opportunity by limiting video to that only from Journal staffers/editors. The paper argues it wants only high-quality, carefully vetted material. I can't support that enough. But why not deploy those editors/vetters to work with everyday citizens to raise...
Drinking in Color
Trying to decide whether to teach a unit on simple Web photo galleries in my multimedia reporting class in the fall. So I practiced with Picasa this morning, and here's what I came up.* * God help me, but the best spur-of-the moment "themed" photos I could find in iPhoto related to drinking/drinks. I blame American Drink … and journalism.
"A picture of the newborn, wedged between its mother and grandmother, was posted..."
– New baby born to Pacific Northwest orca J Pod.  Total swoon, baby …
How to cover the latest Penn State report →
I damn near have to look away every time I see something in the news on Sandusky. The level of depravity, particularly by those who protected the guy, defies comprehension. Former FBI Chief Louis Freeh released a report this week condemning Penn State's handling of the abuse. Poynter's ethicist Kelly McBride urges journalists to pay particular attention to how they cover the report....
Is the Web making us crazy? →
I'll just say it: I do believe the Web can make you crazy, especially in that holy-shit-where-did-those-13-hours-go? kind of way. And I say that at the risk of eliciting sneers from the cheerleaders out there. The Web is not utopia, and any argument that downplays its seductive, addictive power is misguided. But I get where some of those arguments are coming from. I've probably made them while in...
"A frothing, bubbling cauldron of insanity" —... →
A rare defense of anonymous comments, in this case by BuzzFeed's community manager, Ryan Broderick, despite the insanity he sometimes sees. For credibility's sake, I frankly still have concerns about any kind of anonymity in the news. Biggest concern, though, is the negative impact anonymous trolls can have on the experience of non-trolls on new sites — and it's the non-trolls...
If you have to tell people you're a "guru," you... →
Heh heh. Not sure I'd agree that starting a tweet with someone's handle is clear evidence a "social media guru" doesn't know squat — more telling is incessant posting without regard for the audience's precious time. But this ain't bad. 
Nix the share buttons on news sites? →
Intriguing debate about whether those share icons on sites for Digg, Twitter, etc. do any good. I have to say I've never once used them, though I share the old-fashioned way via  copy-paste all the time, as I did with this Poynter post.  There's something to be said for minimizing distracting junk on web sites, and most news sites are an embarrassment of such crap. Newsrooms need to...
Journalism magnet school ... for first-graders
I'm so in love with this concept I could die. Why shouldn't we start teaching journalism in first grade? It's the linchpin of our democracy.